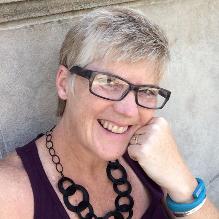 Exciting news! My second manuscript (tentatively titled Washed with Hymns and Singing)
has been accepted for publication by Sundress Publications! Stay tuned for more details.
Upcoming 2014 Readings and Events
August 5, 2014
Powells' Books - 1218 S Halsted, Chicago, IL
7 PM
Sundress Publications reading with Special Guests Erin Elizabeth Smith and T.A. Noonan. Other readers include Kristy Bowen, Kristin LaTour, Virginia Smith Rice, and me!
August 10, 2014
Excited Utterance Round-Robin Reading
5:30 PM
4181 N. Clarendon, Chicago, IL
Featuring Larry O.Dean (host), Richard Fox, and me!
August 23, 2014
Ekphrastic Poetry Workshop at the Harold Washington Library
co-led with Cynthia Gallagher
1-4 PM -
Sponsored by Poets and Patrons of Chicago
October 3, 2014
Presentation at the Illinois Reading Council Conference
"Reloading the Canon: Using Contemporary Poetry as Paired Text in the Humanities"